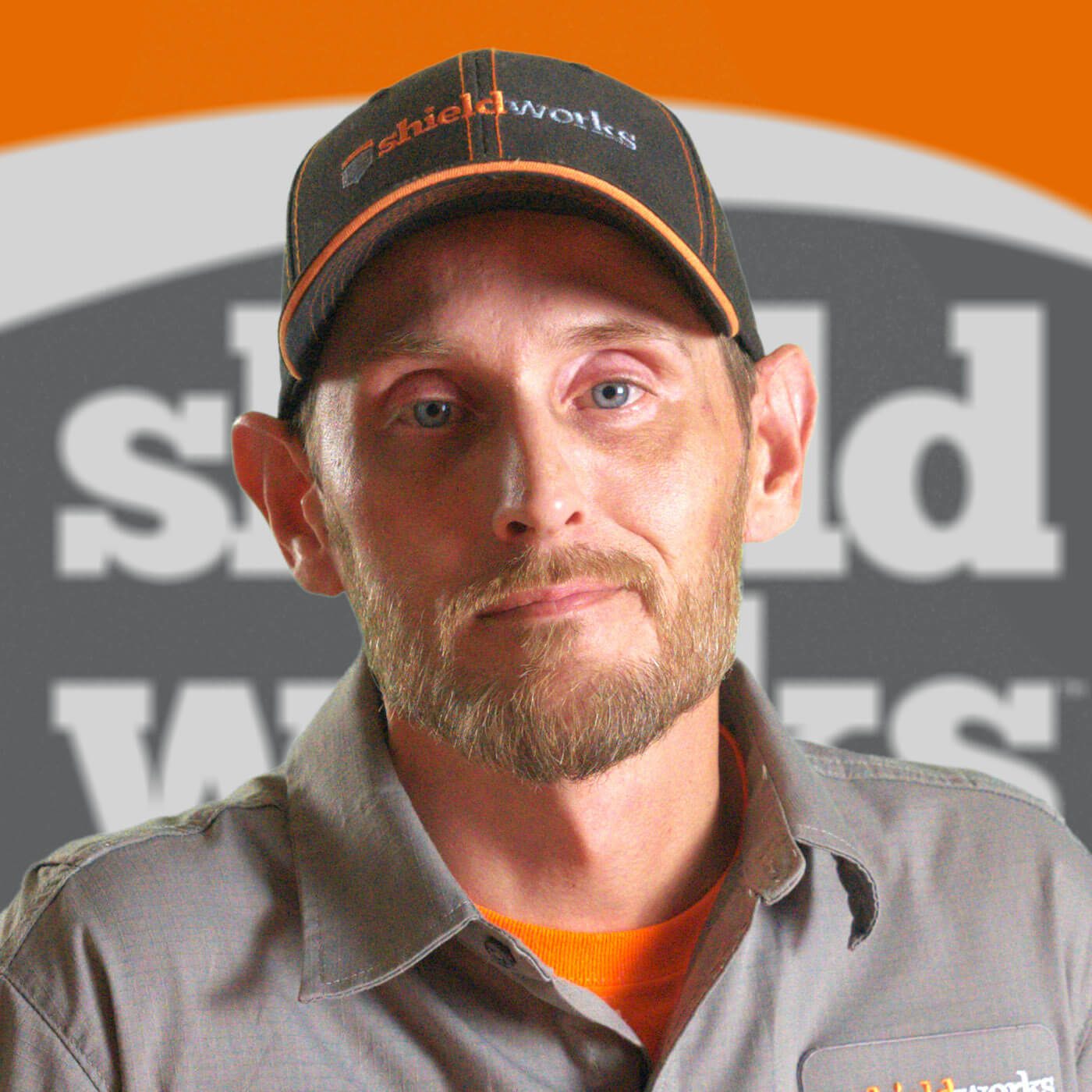 Brandon Gaunce
Project Manager
Brandon has been a team member at ShieldWorks for over 10 years – a true testament to our company culture! He joined our team with a variety of jobs, including merchandising, driver, and conveyance work, as well as having worked as a carpenter before joining us. His eclectic skills have given us a vast wealth of knowledge and perspective over the years. 
Brandon oversees most daily operations and project estimation. But the best part of having Brandon on the team is seeing him lead! He loves watching his coworkers grow, and helping them pull off 'miracles' for a customer. And the icing on the cake for Brandon? Being a part of a company that has afforded him the opportunity to meet so many incredible people and to travel across the country!
What's a fun fact about yourself?
I've traveled to 44 of the 50 states during my time with ShieldWorks. I'm checking them off till I see them all!
On your day off, where can we find you?
I love being outdoors! Especially if that means I have a fishing pole in hand.
Are you a sports fan? If so, who are your teams?
I am a passionate sports fan! Mainly Basketball, Baseball and Football. I am a UK wildcat and Bengals fan. Gotta love them CATS!