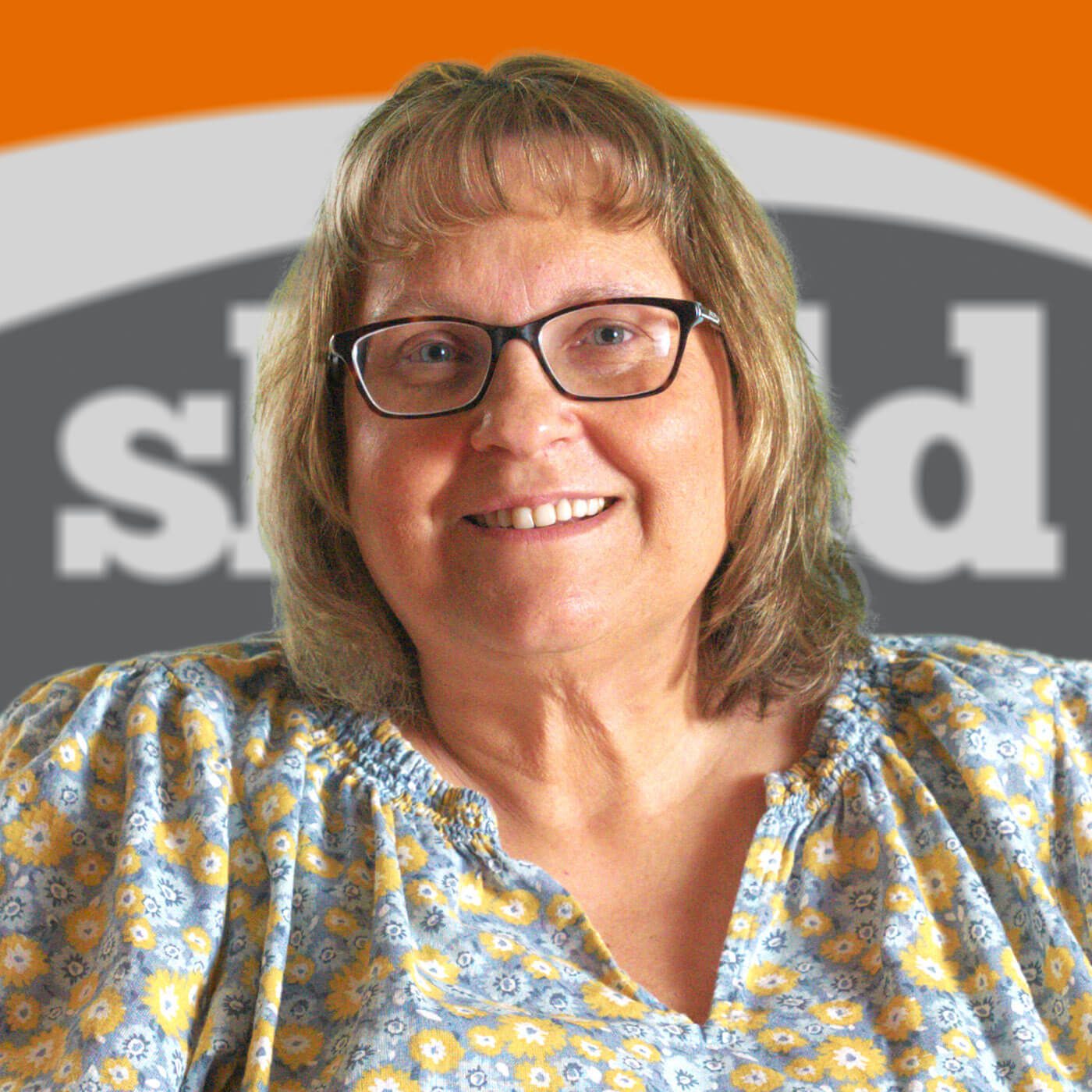 Mary Darnell
Office Manager
Mary is our veteran here at ShieldWorks. She has been our devoted Office Manager for the last 23 years! From Accounts Receivable, to Communicating with Clients, Managing Payment Schedules, Preparing and Reviewing Financial Information, and Maintaining accurate Records for Tax Preparation – Mary is our gal on the ground! 
Mary loves the people here at ShieldWorks. As we are family here at ShieldWorks.  We always strive to provide the most excellent customer service with great integrity. The relationships she has forged here at ShieldWorks with Management and all Team Members is the most important part of her work.  Mary finds joy in striving to always ensure all the Team Members on the road have all they need to continue to Protect Facilities around the US.
What was your dream job growing up?
I started working in an accounting firm in high school and knew exactly I would follow the accounting path! It called my name.
What's the best secret about yourself that isn't actually a secret at all?
That my faith, family and especially my grandchildren are my life.  When not working I want to be with them!
How do you like to relax and have fun?
Music is a very important part of my life!  You can always find me listening to music whether at home or here at ShieldWorks.
What is a fun fact about yourself?
The fun fact is I'm not fun. I'm not even interesting. I'm just plain me. Which actually makes me the most interesting woman in the world.